CRENO DELIVERS ITS 20TH LARGE CNC MACHINE IN CHINA TO AVIC
03/04/2019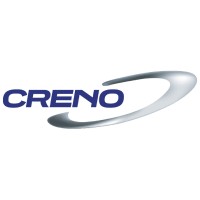 CRENO, a French company, leader in high tech machining solutions, pursues its development in China as it prepares to deliver to AVIC, the Chinese OEM, a 2 in 1 computer numerical control capable of machining composite parts as well as cutting honeycomb ultrasonically.
Specialized in the aeronautics industry, a high consumer of composites, CRENO will deliver its 20th specialized large machine to China. The machine will be implanted in Jinan, on one of AVIC's locations, a Chinese equipment manufacturer and major actor of the COMAC program.
This 2 in 1 solution will enable machining of composite parts as well as ultrasonic cutting of honeycomb, a process where CRENO is a world renown pioneer. Compared to traditional techniques, ultrasonic cutting processes are dust free and as a result improve significantly the workspace environment and cleanliness. It equally enables high quality precision cutting, with no deformation and is up to three times faster.
This tailor-made 5 axes CNC machine has been conceived according to detailed customer specifications in answer to AVIC's needs.
Precise to a hundredth of a millimeter, the machine measures 6m long, weighs 30 tons and has a large vertical height axis (2.2 meters).
"This new success underlines the trust AVIC and CRENO have established over years of cooperation," underlines Alain Béjean, Managing Director of CRENO. "15 years of presence on the Chinese aviation market, thanks to our customer relationships and the support of our local teams, illustrate the reliability and performance of CRENO'S solutions and technologies," he adds.
—————————–
About CRENO (Le Créneau Industriel) – www.creno-industry.com
CRENO, conceives and develops innovative machining solutions for aviation corporations focusing more specifically on:
– Multi-drilling solutions of nacelle parts
– Ultrasonic cutting of honeycomb
– Machining of composite parts
– Routing of aluminum sheets
As a world leader in acoustic drilling and a pioneer of ultrasonic cutting of honeycomb, CRENO exports 90% of its production and reinvests 8% of its turnover in technological development and innovation. Its commercial and technical teams are based in France, North America and Asia.